Happy launch day, Nine Inch Nails Pretty Hate Machine.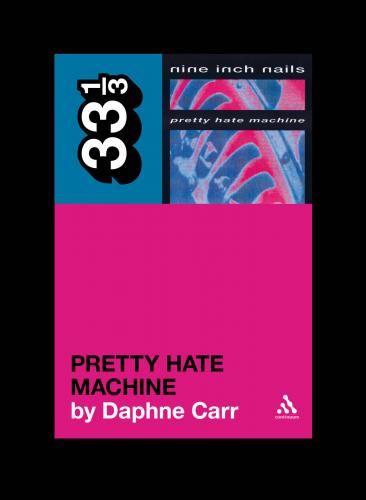 You've been a long time coming.
Thanks to all the participants, friends, and production team members who made it happen.
Info, readings, excerpts here. Full website to come. In the meantime:
...I'LL DO ANYTHING FOR YOU, JUST TELL ME WHAT YOU WANT...
You can buy the book for less than the author discount price on Amazon (sigh), or you can buy it at more than the cost from me, but done by the most excellent bookbinder/letter press operator Davin Kuntze in black silk, slate paper, and silver foil in ink, including three bookmarks and wrapping paper, at Etsy.
You can buy a black cotton/poly t-shirt of cartographer Scott Gursky's map of the post-industrial Midwest, which reads "The steel heart of America is full of pretty hate machines" from me for $15 postpaid in the US.
 You can buy die-cut bookmarks in groups of two that match the book for $1.50 postpaid in the US.